The next set of Roller Girls are done.
These are the "pretty" team, where the first were the 'pro's' and the next are the punks.
For these I went with a couple different tones of pink, accented with black, for a very 80's vibe.
Unlike the 'pro' team, each of these I did in her own unique style within the theme.
Also, since there are no helmets, for the two positional players I gave a stripe & star on their shirt.
Veronica
Farrah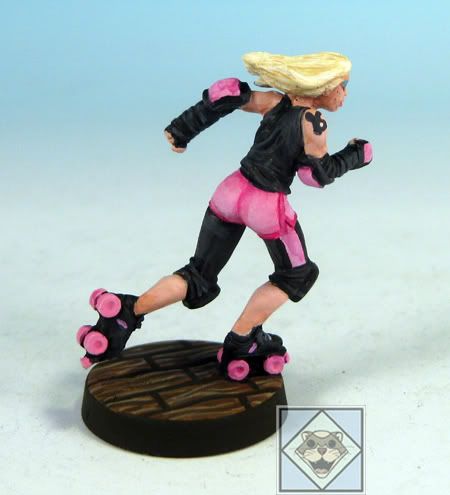 Suzanne
Molly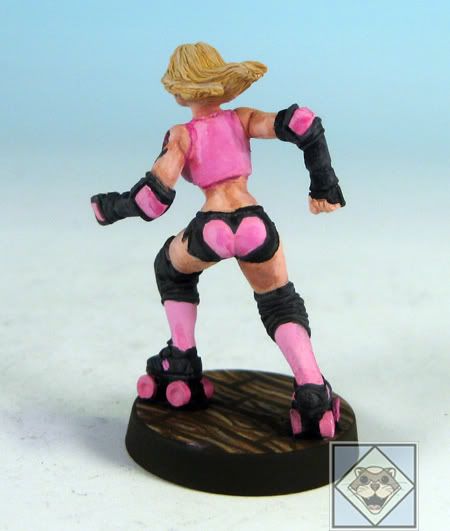 Heather
These are available from
Impact! Miniatures
.
Just like the 'pro' team, these are very nicely sculpted and easy to assemble.
Also, if you're looking for conversion possibilities, all of the heads are separate, so you can mix within this set & others or use the heads for other miniatures for other purposes.
Next set is the 'punk' team, with even more tattoo & other detail options!
Enjoy the theme music!