I've noticed a tendency in the studio regarding my own projects. When I have several days in a row where I paint commission projects, the days where 80% of my 'work time' is spent with brush and paint, in the late hours for my own hobby time I am not much inclined to paint my minis, but I still feel the need to be at a creative project of mine. So what do I do? I build more minis: assemble and convert. I probably enjoy this aspect of the hobby even more than the painting. Of course, some days I end up spending half my day answering emails, writing up quotes, researching miniatures for suggestions for clients' projects, doing the 'hobby consultant' part of the job, so in late hours after working I haven't spent as much time painting and so feel fine to spend my hobby hours painting for me still. But the creating minis seems to outpace the painting.
So what have I converted for me lately?
While I love the Skorne Titans, they also have a lot of 'reptiles' in their arsenal, with Basilisk Drakes & Kreas, (gator)Lizardmen, and the Archidon (a pterodactyl type creature)
I thought about stressing this theme.
First I wanted something to replace this mini:
The Skorne guy is fine, nothing amazing, but some good Samuraiesque armor details, but that cat.
That cat mount is just terrible. For one thing it is too small. That guy and his 200 pounds of armor is going to break that cat's back. If he's not rearing up the man could almost touch his feet to the ground, like he's riding a tricycle.
And the cat himself I just don't think is well done. His paws are just confusing. Unless someone above is dangling some invisible yarn, what is he doing?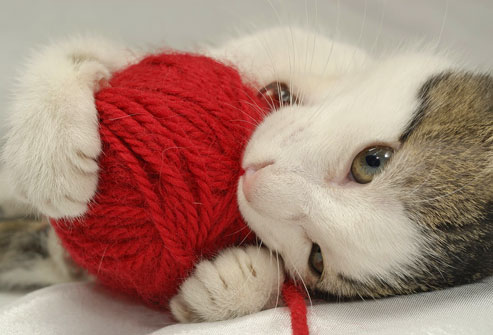 If he's trying to grab at someone, why is his head turned to the side when his paws look like they reach out for someone not where he is looking? And the head just doesn't work. But I thought he'd be fun for the army
So he needed a new mount. As much as he might love his cat, he outgrew being able to ride him when he was 10, time to move on to a big-boy beast. This called for a big desert lizard predator.
Gila-raptor time.
The cold ones from GW are cool, but I wanted something bulkier. The ones from Gamezone are ideal:
Luckily the Gamezone rider is a separate piece. Unfortunately, the Privateer Press rider is not: his legs are molded on the same piece as the cat body. I could either use the legs from the Gamezone or remove the legs from the Skorne & Cat. The gamezone rider is a bit smaller, and since the Skorne has a mounted & on-foot version, I thought it was better to keep the same, so the more difficult task of surgically removing his legs from the cat was decided upon.
Here is the result:
Wasn't easy to get him up there, but I don't blame him- wouldn't be easy to get me up on that lizard either!
I'm much happier with this than him riding the cat. It fits with the other reptiles, doesn't introduce a new theme (cats) to an army that already has 3: titans, cyclopses, reptiles, and is much more imposing looking.
The other reptile conversion I did in the late hours is the Archidon. Not really a conversion, since I didn't change the beast at all, but I did give him a more suitably regal base. This is him:
He attaches to the base by a peg in his fail. Even skimming the ground, he's still a pretty tall mini.
But I imagine him swooping down out of the desert sky where his prey has nowhere to run.
So this is what I came up with:
Lifting his tail as he clears a desert rock formation.
Death from above!
He's quite sturdy despite appearances. The base is filled with spare metal and there is a good deal of metal in the rock formation too.
And while we're on reptile conversions,I showed him painted, but here is the converted Lizardman shaman:
Very simple: add a scepter from the GW Empire Wizard kit: Cobra of course!
So that's the cold blooded creatures from conversion corner.
If I didn't enjoy converting and creating so much I might have fewer projects and unpainted minis around here, but I wouldn't be having the fun, and that's the point isn't it?
Video a bit related, but
Warning: Not exactly safe for work!
Enjoy!