A fun painting technique to play with is Light.
Some call it source lighting, the Renaissance called it chiaroscuro.
This is a mini I painted a couple years ago with this idea in mind.
I wanted to try double source lighting though: Moonlight & Lantern. I'm pretty pleased with it.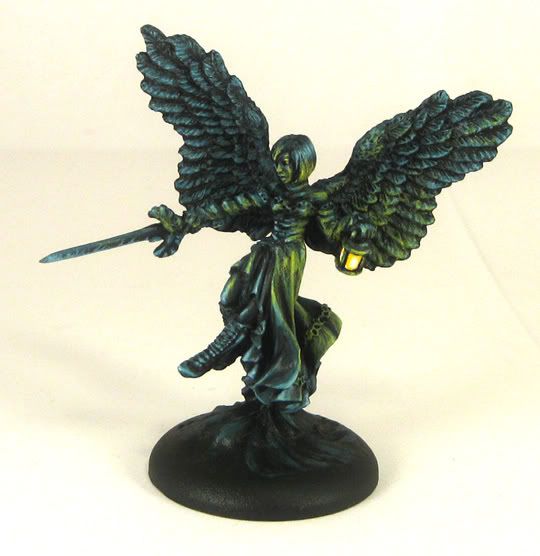 I don't often get much chance to play with such techniques,
since I'm usually painting Armies, Warbands, Teams, etc.
But it's fun to do these type things now and then, and bring
the concepts in to army miniatures when plausible.