The year was 2018. That was the year of the invasion from Outer Space.
But not by Aliens.
By Nazis.
I became aware of this movie-in-the-works, IRON SKY, last year.
If you haven't heard of it, I've included the two trailers below.
It looks awesome.
Not just a great movie idea with a sleek film noir vibe, I instantly started thinking about how to game this setting.
A friend of mine got into the idea too.
Some assumptions were obvious:
1. 15mm sci-fi
2. Skirmish platoon sized battles with a handful of vehicles:
Gruntz
would be ideal for this.
3. I'd be tempted to get the Lunar landscape gaming mat from
Hotz ArtWorks
My friend called dibs on the Nazis. For them, we're thinking
Rebel Minis
' Titan Marines:
Although
Eureka
has some great SciFi Germans too: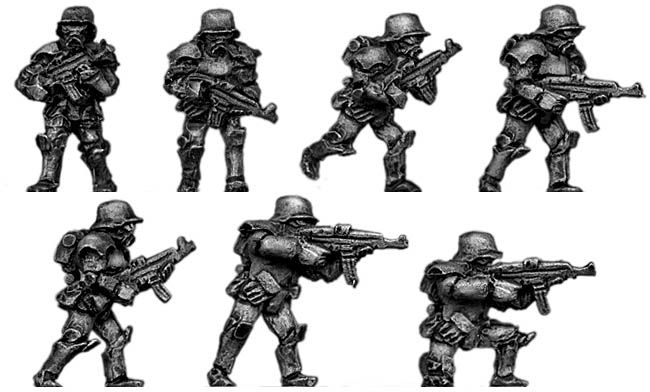 That leaves their opponents.. what will I chose? I didn't know at first, until
Khurusan
came out with these: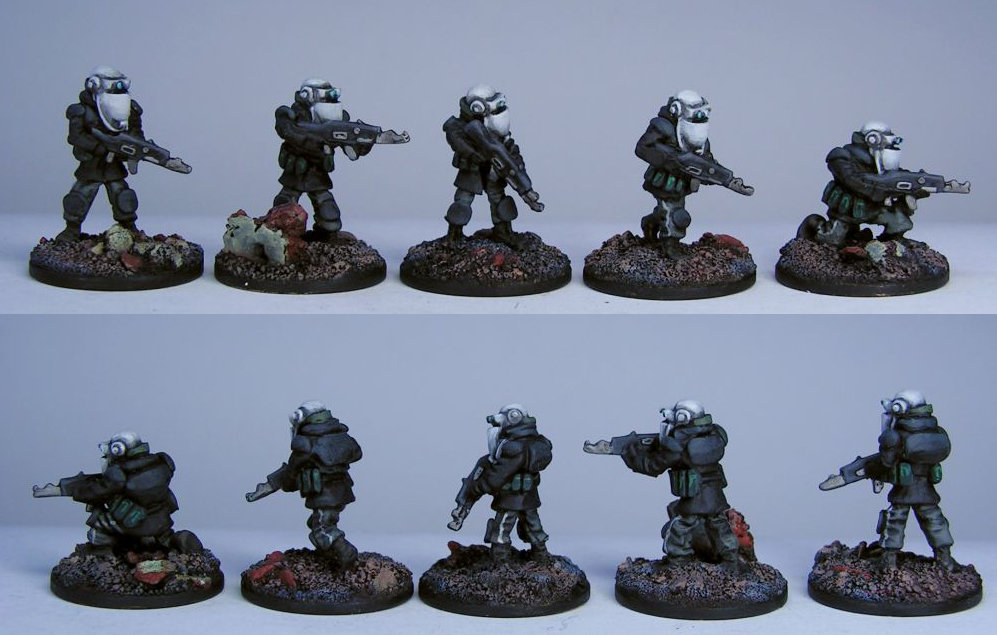 Perfect! These will be the British Royal Lunar Marines.
Support them with some GZG Bulldog Rover APCs and some of those 6 wheeled tanks.
Some great pulp sci-fi battles on Earth or strike back against the Lunar Nazis on the Moon!
Not sure when I'll have time to start this project, but it is fun to plan.
Here are the previews of the movie, and check out the website for
Iron Sky
.