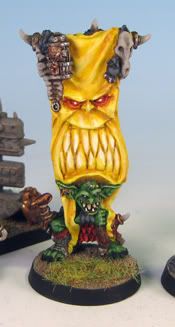 Yellow is one of those colors that a lot of people do not like to paint.
I've often seen on forums questions like 'How do I highlight yellow?" or "How do you paint yellow if you have black primer?"
The secret to yellow is white.
Black Primer? I almost never use it. While I know many swear by the citadel foundation Ilyaden Yellow, etc it is usually too much of a dijon mustard color for a lot of yellows: they won't work, so just re-primer the area white.
Highlight yellow? The final highlight can be pure white, or an off-white like P3 Menoth white highlight.
Color reflects its hue around it, and something like white picks that up. A thin white highlight is going to look yellow if it is on yellow.
Now, that doesn't mean it is easy. It is still one of the trickier colors to work with, but it can be very rewarding and look nice, so it's worth it. I actually used to hate the color yellow, and still would never even consider having it for say, walls painted yellow.. sorry, I was a kid in the 70's and it's still a bad memory. But after using it in minis I am a big fan of yellow (in minis).
Note: Yellow gives me problems in photographing it, especially bold primary style yellow. Sunlight seems best, but it's not always an option for photos.
Here is some bold primary yellow:
(unfortunately, the red appears far more 'neon' than it truly is to the eye)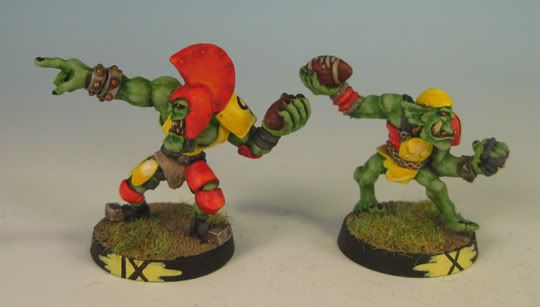 Yellow is great for Blood Bowl: bright & eye catching.
More primary yellow: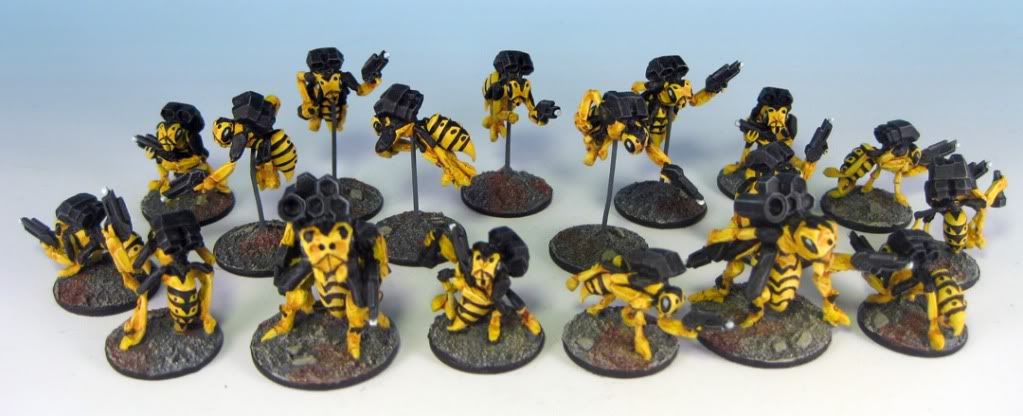 Here is more yellow, but a mellower, less primary tone: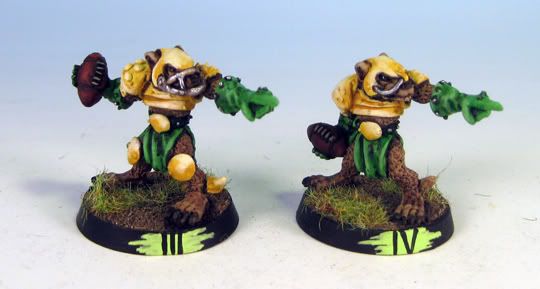 Here is yellow as 'pastel', with very little color saturation:
The rustic yellow, with earthy shadow tones used as a skin tone: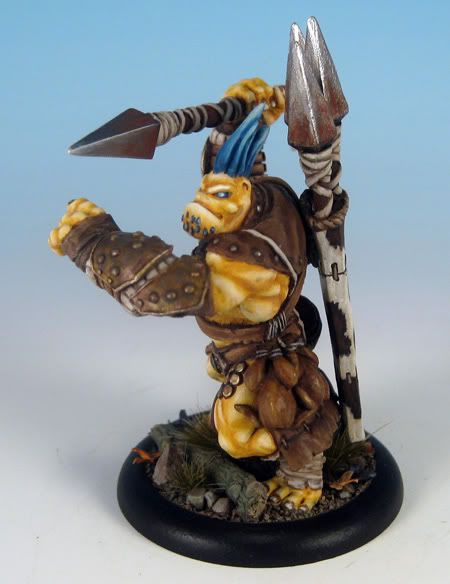 Here is the full big Orc team in Red & Yellow,heading out to Germany tomorrow:
What are your favorite, or least favorite colors to paint?